photos by rasa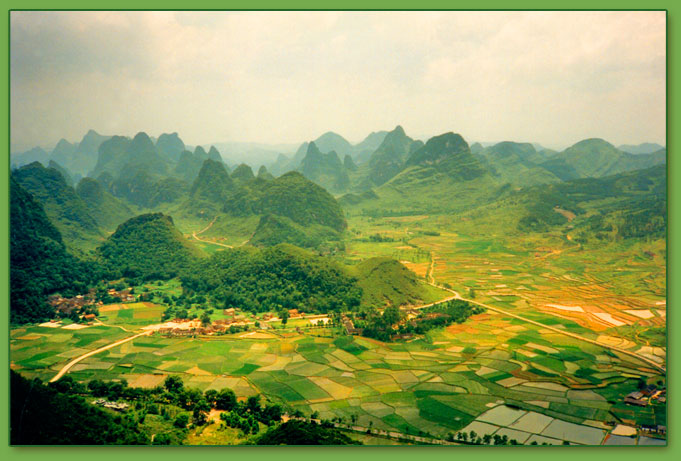 the view from Moon Hill outside of the small city of Yangshou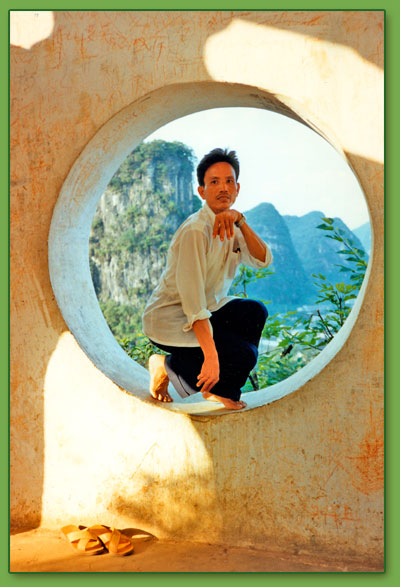 demonstrating his favorite pose
Travel restrictions were relaxed some months before we entered China in July of 1984. For the first time in decades, tourists could travel independently, without a government monitor or pre-approved itinerary. Wherever we traveled, we were often the first Western tourists people had seen. Government scrutiny and years of paranoia kept most people from talking to us, but we always found some open moments and a few warm hearts. On the train to Beijing I shared our magazines with others in the car. At one point I took out a US 1 dollar bill and passed it around. Everyone enjoyed that. In broken English, one man pointed to the picture of long haired George Washington, and asked, "Who this old woman?"
We knew only a handful of Chinese words, but with some phrases written out for us in Chinese, and with a lot of good will, we traveled by train, bus, bicycle and plane from Guangzhou (called Canton by the British) to Beijing to Guilin to Yangshou and then back to Guangzhou. We walked through unbelievably crowded stores and city streets, and we leisurely bicycled through the strange limestone formations of the Guangxi Province. A few times we talked in hushed voices with university students about politics and the slow changes of Chinese society.
We traveled in China in that short period of transition and uncertainty where they were first opening up to the world after years of struggle and repression. I felt that we were as strange and unfamiliar to China as China was to us.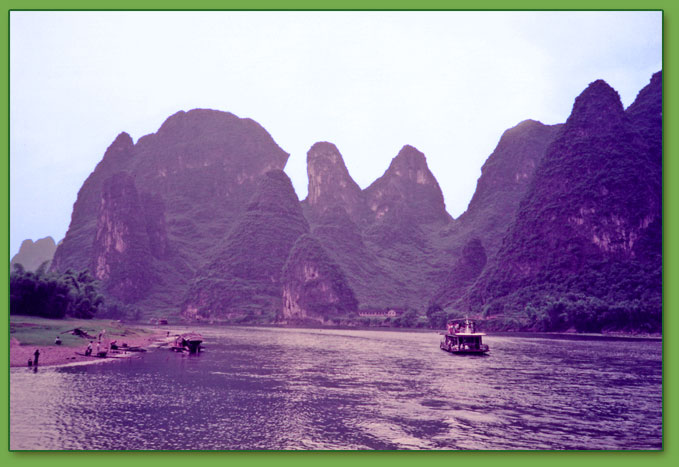 traveling by boat on the Li River past limestone formations
with names such as "Dog Sleeping on the Back of a Giant Fish,
"Horse Head" and "Celestial Being Turning Millstone."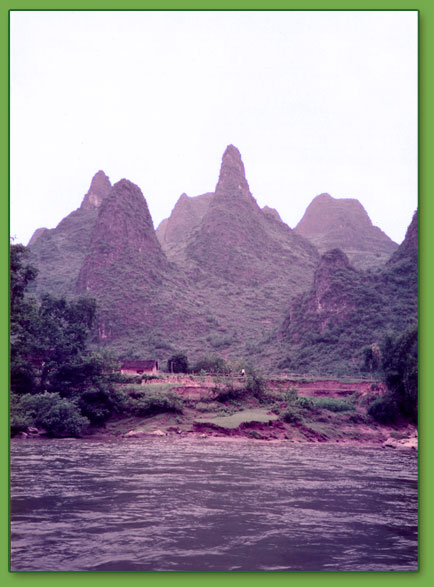 traveling on the Li River from Guilin to Yangshou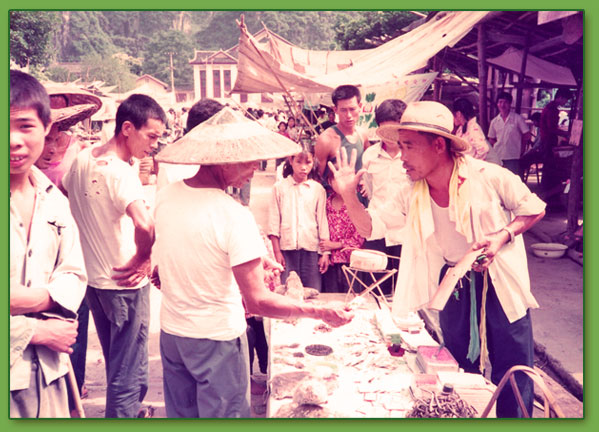 high pressure sales pitch in the Yangshou market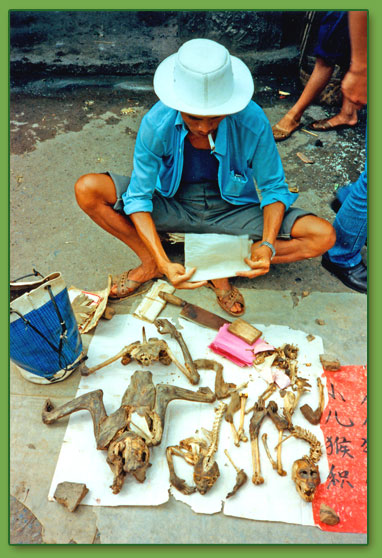 medicinal monkey bones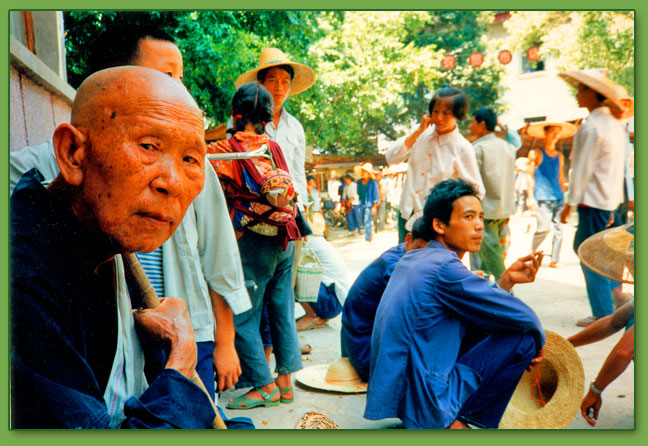 timeless stare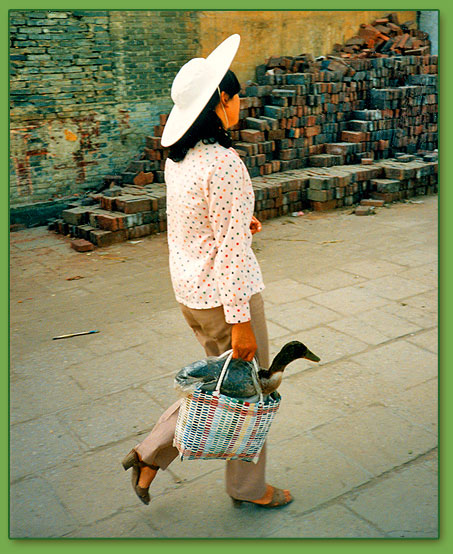 fresh food for dinner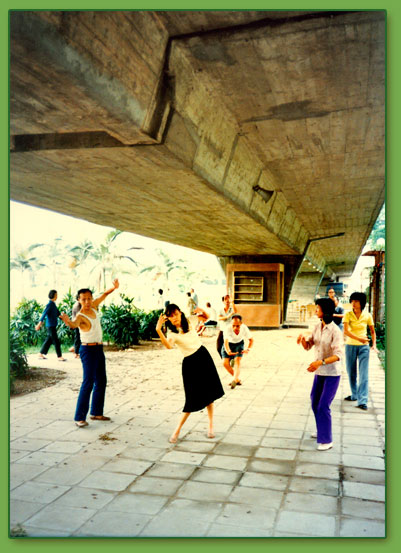 practicing Tai Chi under an overpass in Guangzhou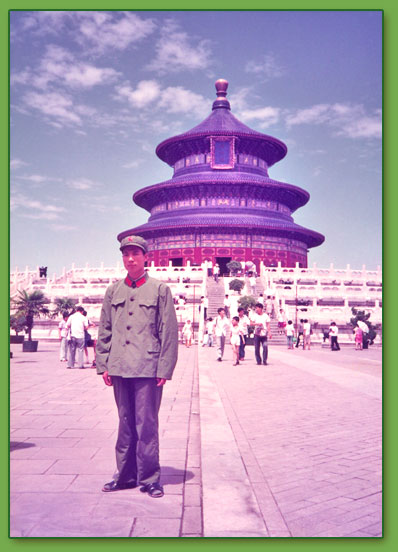 a soldier gets his photo taken at Beijing's Temple of Heaven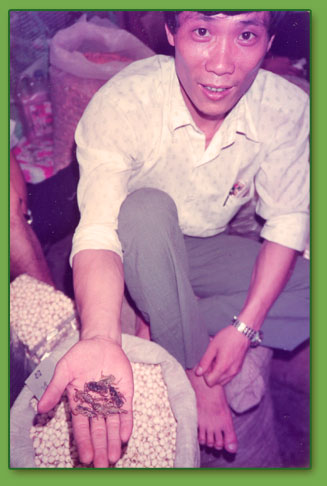 yummy dried scorpions at the market in Guangzhou,
a city with such a diverse diet it is said
"they eat everything on the table except the legs"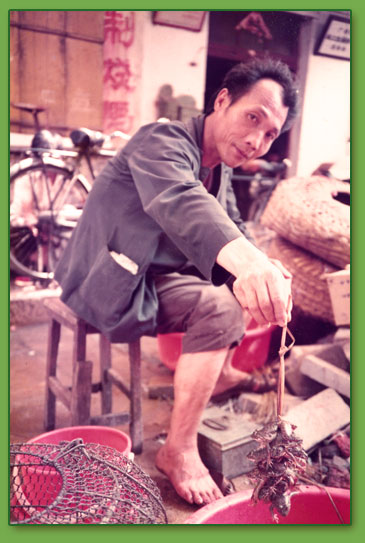 frogs on a string - a handy package of soup ingredients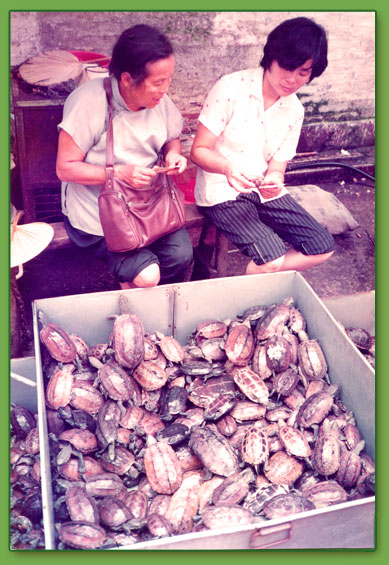 big box o' turtles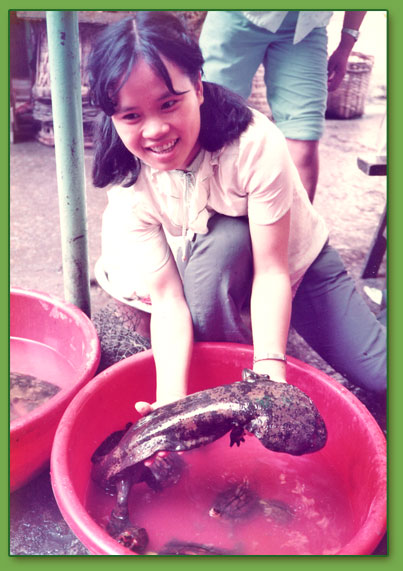 uhh . . . I'm guessing this is a giant salamander - anyone?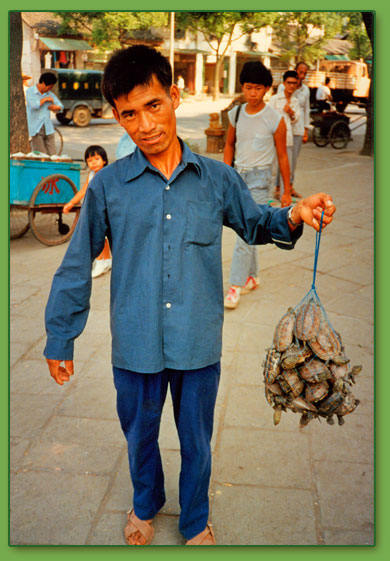 happy shopper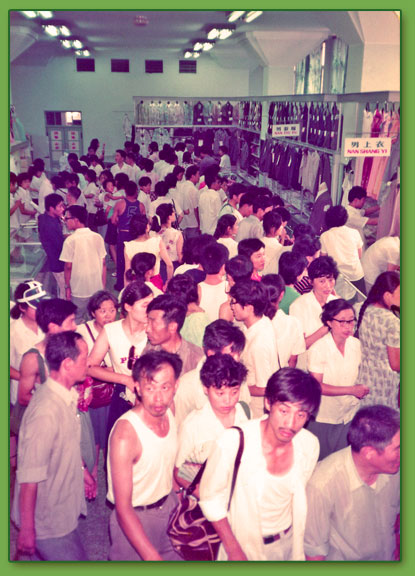 typically crowded Beijing department store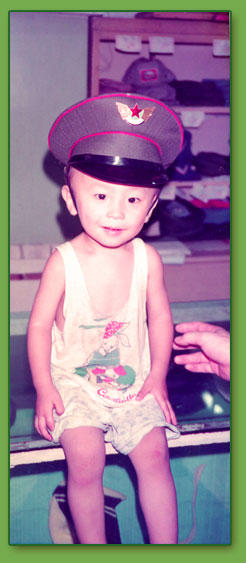 early recruitment program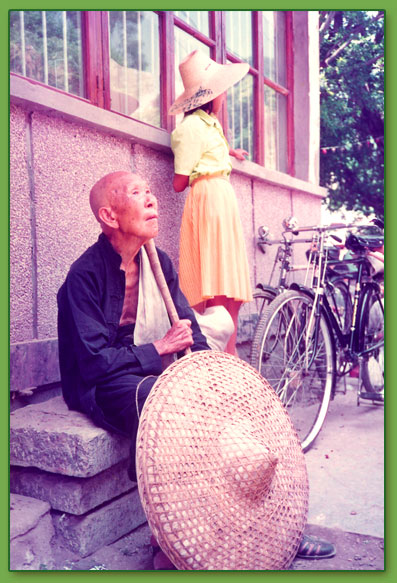 old man sitting, young girl standing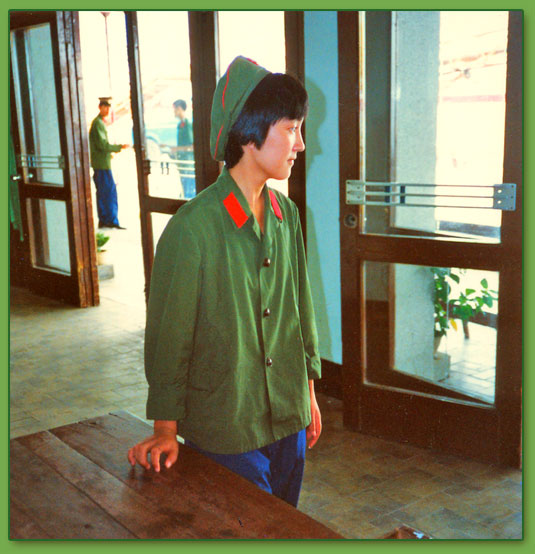 this gentle girl was the last soldier we saw as we left Chinese territory